Be fluent in just
60 hours!
Learn about our textbook designed to teach Japanese in a matter of 30 weeks (60–120 hours)!
Learn more about Swacia
Watch our short video for an overview of our online Japanese Language learning courses!
We offer private and group online Japanese courses. You can choose any time and date for private lessons. Group lessons are small groups of 2 – 5 students at similar language levels so that every student receives full attention from the instructors. The minimum booking for online group lessons are 15 hours.
In this course, you will learn…
How to speak Japanese by using Romaji (Japanese written in English) conversation without using Japanese hiragana, katakana, kanji so you can focus entirely on conversation and structure.
To complete the conversation course, typically from 60 hours to 150 hours, then learn hiragana, katakana, kanji, which is the smoothest and the best way of learning Japanese.
To conjugate any Japanese verbs correctly and automatically by simply memorizing 19 verbs.
Complex expressions in all forms are trackable with a single chart. Which allows you to produce correct patterns of words.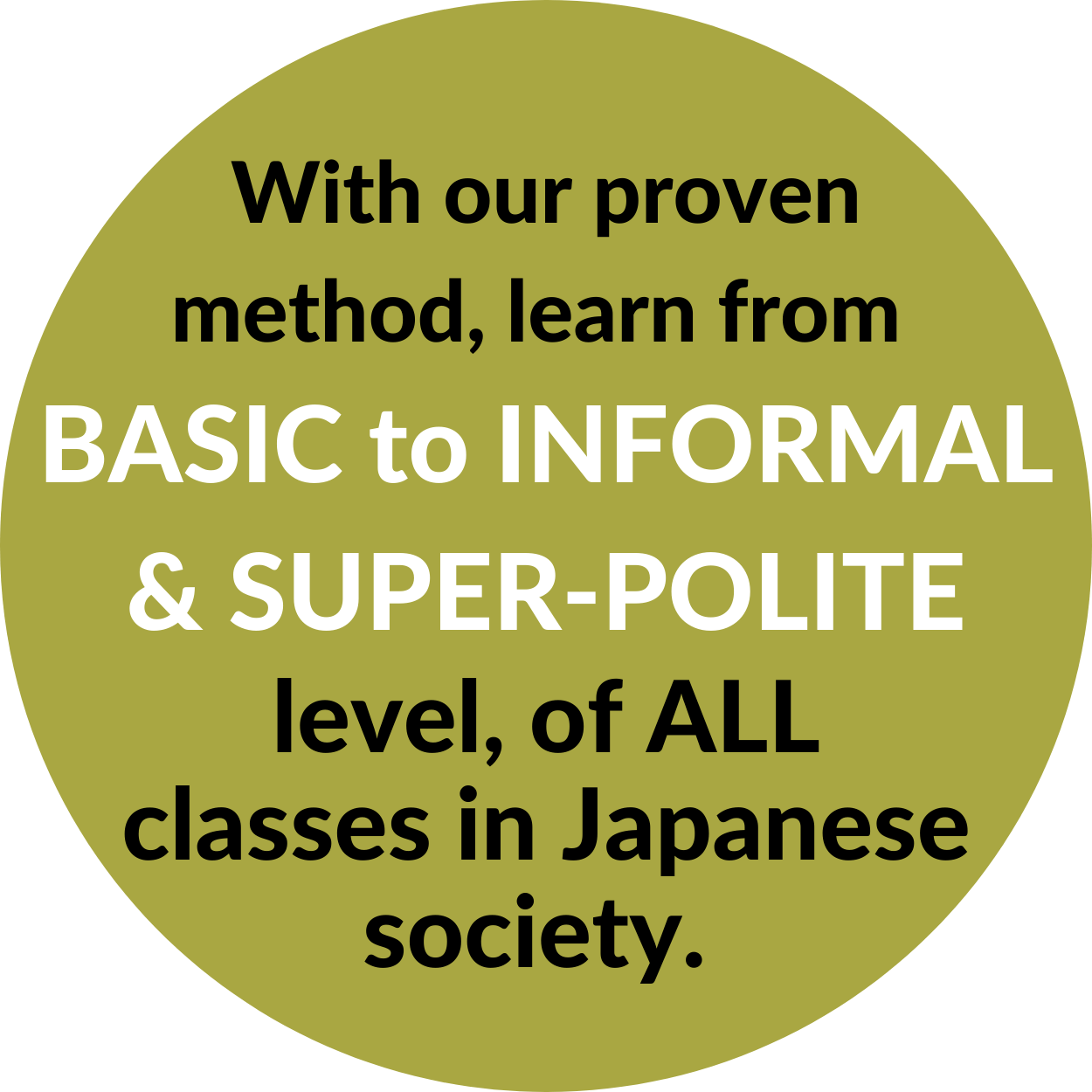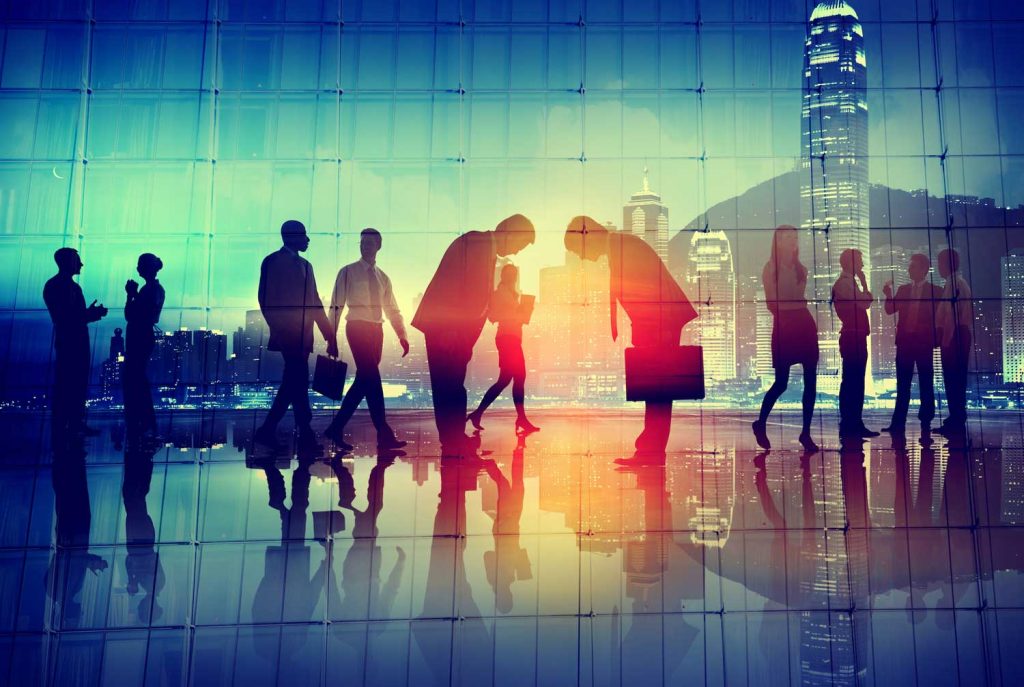 This language course is for you if…
You are a first-time learner, lack direction, and need to know where to start.
If you have tried weeks, months, years with other methods and did not see any progress.
If you never seem to understand the structure, with other methods.
If you are looking for teachers who work with your pace and schedule.
If you are looking for native speakers who give up-to-date knowledge.
If you are looking to break into virtual learning and events.
See What Others Have To Say
Swacia is a top-rated online Japanese course, and the reviews speak for themselves!
Richard Delahanty
2023-02-19
SWACIA was exactly what I was looking for! After trying to learn Japanese on my own through reading books and using apps for a year, I became frustrated with the little progress I had made. I decided to seek formal classes and I took the Japanese Romaji Beginner's online course through Westchester Community College, where I was taught by Professor Cohri. Professor Cohri makes learning Japanese fun and her methods are easy to retain! After the Westchester Community College Beginner's course, I switched to private lessons through SWACIA. Professor Cohri teaches one other student and I in the class, which is perfect for me! 8 months later, I am still happy as ever with SWACIA and my knowledge of Japanese has increased exponentially. I look forward to continuing my private lessons!
We absolutely love Cohri for Japanese tutoring. She has tutored our 9 year old son weekly for several months. He has learned so much from her and enjoys practicing the words and songs he has learned from her. Our son told us that he loves learning Japanese because Cohri makes it fun. We cannot say enough great things about Cohri; she is professional, personal, punctual, patient, and very knowledgeable. She is wonderful with children. Cohri is a phenomenal Japanese tutor. We hope to continue tutoring sessions with her for a long time.An update from 2022. Tanner (a middle schooler) has now been working with Ayako for about a year. We have been so pleased with her and SWACIA. Tanner looks forward to every weekly session and we are so impressed with what has been learned is such a short time.
If you want to learn how to speak and understand the Japanese language, you MUST take the SWACIA Japanese tutoring classes! I ran into SWACIA out of chance while I was looking up different Japanese courses / tutors, and I won the lottery when it comes to finding a group of teachers that care about teaching Japanese and their students!With SWACIA, you will learn the Japanese language using Romaji, which is basically using the alphabet instead of the Japanese characters. The SWACIA teaching style simplifies the Japanese grammar rules and unlocks patterns that you would not have used otherwise. The classes are virtual and flexible to your schedule. I have virtually met the tutors, and all of them are very nice and customer-friendly. Both of my tutors have been very encouraging, patient, and knowledgable.In just 2-3 months, I can say I am confident in structuring and speaking simple Japanese. It is so cool recognizing sentences when listening to my Japanese friends or watching Japanese shows. Before SWACIA, Japanese seemed like a complex and difficult language to learn and understand. Now, I can honestly say that I can see myself mastering the language.If you are still on the fence about this program, I suggest signing up for the FREE trial virtual class that you can find under the "Contact Us" page on their website. They will explain their methods better than I, and you will not regret it!
Kurihara Yukari
2022-07-29
I have taken Swacia's teaching method class. I believe Swacia's textbook "Romaji Course", which was designed with English students in mind, is especially helpful and is a cutting- edge way of teaching. For instance, the methodical explanation of grammar enables the student to understand the concept of verb conjugation, thus allowing them to become confident in their ability to conjugate verbs with ease. The textbook "Kana-Kanji Course" is also comprehensive. I am amazed at how in just a short amount of time students are able to write Kanji well. Teachers also use high-quality and beneficial on-line tools. It is a timely and innovative online Japanese school!
I started learning Japanese during the pandemic after hearing about SWACIA from a friend's recommendation and am very pleased with the results! Teachers work with your schedule and give insightful, up-to-date knowledge about why Japanese grammar rules work the way they do. My lessons are recorded so I can look back at them, the course work is accessible, and detailed notes about each lesson from my teacher are carefully catalogued so I can review them.
This is one of the best way to learn Japanese for English speakers. Tutor is patient and easy going. You will be able to follow put a sentence together quickly with this method. Big thumbs up!
I had the pleasure of teaching a Japanese student English lessons for a year and a half. It was a very rewarding experience. Working with the staff at Swacia was engaging and they were interested in keeping the students involved and wanted them to participate together regularly. Thank you for the opportunity.
Our child is a student here studying Japanese and we love everything about it and his teacher, Cori. Highly recommend!
この度は栄誉ある賞を頂き心から感謝しています。Alicia先生に習い始めてほぼ1年程度となりますが、きちんとした計画に基づき英語の様々なスキルを身に着けることが出来ています。今回の受賞もAlicia先生のサポートの賜物と考えています。今後ともよろしくお願い致します。
Stephanie Flynn
2021-09-14
I've been enjoying the classes a lot. Lots of good speaking drills, great explanations of the grammar, and they hold regular events for all students to participate in discussions together.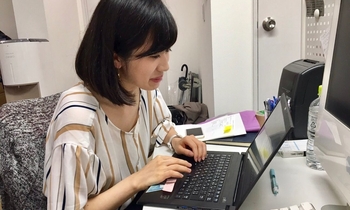 Romaji Course
Romaji course is conversation focused while learning Japanese in English. And it does not require any prerequisites – perfect for beginners. The course takes usually 60 – 150 hours to complete, depending on each student's pace and ability.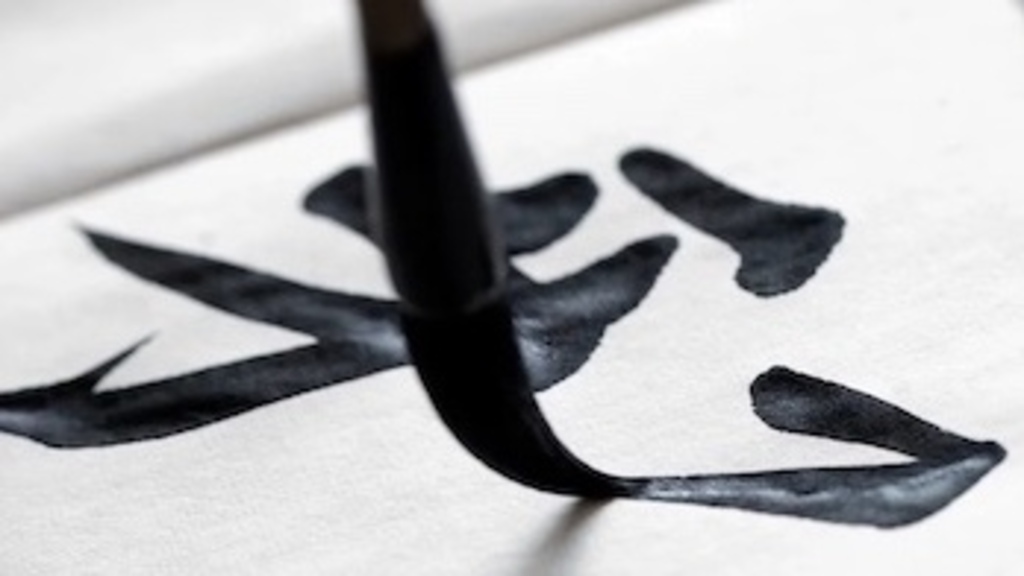 Kana-Kanji Course
Kana-kanji course is for students who want to focus on writing. This course is intended for those who completed our Romaji course, or with approval from our instructors. It is also possible to learn by combinning together with Romaji course.
Overview of Our Proven Method
Our exclusive method was born in the heart of Japan, Tokyo during the 1980s, and has not been available for decades after the creator passed away. However, in 2017 SWACIA was funded by the Japanese government to reproduce this very teaching method. Our approach was based on a simple phonetic chart, and this powerful tool, memorizing only 19 Japanese model verbs, can conjugate more than 10,000 Japanese verbs automatically and correctly. All lessons are recorded so students can look back at them, and detailed notes about each lesson from teachers for them to review. Within the matter of a few weeks, students will be conjugating verbs in multiple tenses and formulating complete sentences with a unique style of learning Japanese.
Free Trial Offer
Our exclusive teaching method has for the first time successfully systemized how to learn Japanese!
Experience the best learning method with native speakers!